'; //-->
Blauvac
The Vaucluse Departement - Population : 515 inh.



15 km East of Carpentras via Mazan.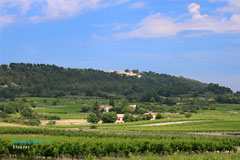 Blauvac is a beautiful little village in the Haut Vaucluse located at the top of a hill on which lies a sea of ​​vineyards at its feet.
From the village you will have an exceptional panoramic view of the Ventoux landscapes: the Vaucluse mountains and the southern slope of Mont Ventoux. Here, the vineyards alternate with cherry orchards.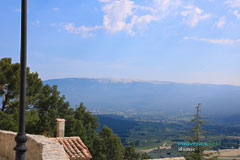 Depending on the season, it is in a veritable patwork of shades of green, brown or yellow that the linear drawing of the vines and fields stretches to the Auzon Valley. Blauvac is part of the Mont Ventoux biosphere reserve.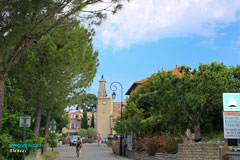 You will come across many bikes on the small roads that go up and meander to the village.
You will arrive directly on the place of the Saint Sébastien church with at its sides the fountain where the cyclists come to refresh themselves and fill their gourd.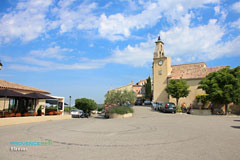 On the other side of the square, the town hall with blue shutters and opposite the bar restaurant "La Calade" with its panoramic terrace.
Behind the church you will discover the small streets of the village, the houses with their stone facades, the old doors framed with flower pots.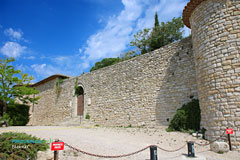 At the end of the village of Blauvac, you will discover a magnificent stately home with corner towers dating from the 13th century. The chateau is private and unfortunately cannot be visited.
By leaving by the Methamis road, you will pass Notre Dame de Bon Secours Abbey, reserved for nuns and spiritual retreats. You can stop to buy their handcrafted products sold at their shop.






What to see:
Saint Sebastien church.
Notre Dame des Neiges chapel.
St. Esteve wash-house.


Leisure activities:
Hiking: path to Notre Dame des Neiges (2,5 km from the village).
Cycling: route to the Ventoux terrace.


Accommodation:

Vacation rentals, gites.
Campsite.


Neighbouring towns and villages:
Mallemort du Comtat (5 km), Methamis (5 km), Villes sur Auzon (7 km) and Mazan (8km).