'; //-->
La Roque d'Alric
The Vaucluse Departement - Population : 51 inh.



Situated 16 km north of Carpentras, between the Dentelles de Montmirail and Mont Ventoux.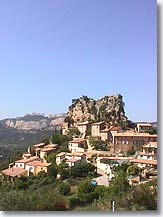 Like a sentinel perched on its rocky outcrop, La Roque Alric is right in the middle of the Dentelles de Montmirail.
With a population of just 70, visitors will not be surprised by the peace and quiet that reigns in the village.
There are not many events, shops or activities, and that's exactly why La Roque Alric is such a charming place.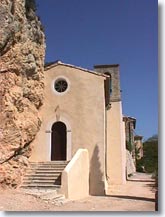 When you enter the village, it feels as if you are entering a private residence.
Walk up the steep alleyways to reach the church, at the highest point in the village.
Here a viewpoint gives you a panoramic view of the Dentelles de Montmirail.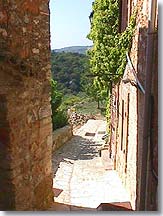 The Rouviol district has the most inhabitants. A potter works there, and presents his wares in a workshop at Beaumes de Venise, close by.
La Roque Alric is a small, picturesque, bright, clean and quiet village.
it is the ideal place for recharging your batteries in the middle of a superb landscape, far from urban agitation.






What to see:
The church
The panoramic view of the Dentelles de Montmirail.


Leisure activities:
Walking.
Climbing.


Accommodation:

Furnished accommodation. Vacation rentals.


Neighbouring towns and villages:
Lafare (3 km), Le Barroux (4 km), Beaumes de Venise (7 km) and Carpentras (16 km).