'; //-->
La Motte d'Aigues
The Vaucluse Departement - Luberon Nature Park - Population : 1,377 inh.



10 km north of Pertuis.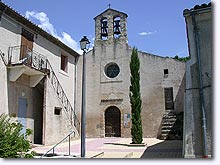 La Motte d'Aigues is a peaceful village situated in the southern part of the Luberon Regional Nature Park, between the crest of the Grand Luberon and the hills bordering the Eze river.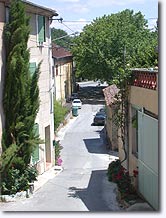 This village is surrounded by superb countryside. By following the walking paths you will discover vast green hills covered in cherry trees, olive trees and grapevines.
Far from the main highways and crowds of tourists, you will enjoy the calm and tranquillity.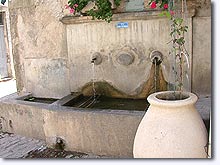 The village is lucky enough to be close to the "l'etang de la Bonde", a refreshing oasis, where swimming can be enjoyed by both young and old.






What to see:
Etang in la Bonde (pond).


Leisure activities:
Tennis, swimming, fishing, windsurfing.
Hiking and tourist trails.


Accommodation:

Hotel.
Bed and breakfast.


Neighbouring towns and villages:
Saint Martin de la Brasque (2 km), Cabrieres d'Aigues (3 km) and Sannes (4 km).