Aurel
5 km North of Sault via the D 942.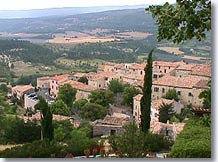 Aurel is a very beautiful village peacefully situated in the
Sault
region on the border of the
Vaucluse
, in la
Drome
and the
Alpes de Haute Provence
.
Whether you arrive by the "route de
Sault
or descend via the "plateau de Ferrassieres", you will be enchanted by the beauty of the village which is surrounded by wild, mountainous countryside.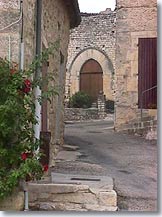 While walking in the town, you will be overwhelmed by the delightful narrow streets and the ancient houses built of stone.
They are clustered together, regrouped around the massive old church and the tower belonging to the 12th century chateau.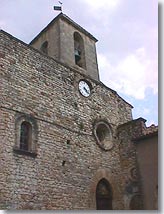 Aurel is known for the quality of its light, and offers breathtaking views of the surrounding region. Painters love to come and work here.
Rene Seyssaud
and Pierre Ambrigiani were amongst the first inspired by the colour of the
lavender
, the golden fields of cereal and the shadows cast by the foothills of Mont Ventoux...
What to see
12th century church Sainte Aurele.
Remains of the 12th century chateau.
Leisure activities
Hiking.
Horse-riding. Mountain biking.
Accomodations
Vacation rentals.