Saumane de Vaucluse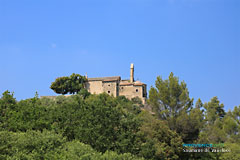 Saumane de Vaucluse is a small hill top village set in a verdant frame looking over the River Sorgue valley.
Away from those madding crowds, lovers of calm will appreciate the views over the whole of the plain, with its pine and
olive trees
, and mediterranean aromas.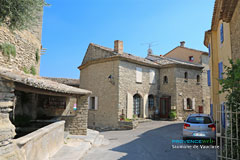 Walking around the extremely charming narrow village streets you'll happen upon a number of pretty fountains, typical, beautiful stone-built houses, remains of the former ramparts as well as the keep from the ancient castrum "Salmana" which dates back to the XIIth C.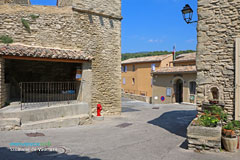 Right at the top of the village there is a dominating
fortress castle
which in former times once belonged to the uncle of the Marquis de Sade.
Built originally in the XIIth C and then transformed into the fortress in the XVth C, the castle was abandoned during the French Revolution to be restored in the XIXth C.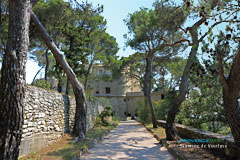 Unfortunately the Castle is private and not open for visits.
Don't leave Saumane without visiting the place called "La Cremade", the
archeology Museum
and the
santon-maker
who makes superb figures for provencal nativity scenes.
What to see
XIVth C. Chateau (private).
XIIth C. Roman church. Remains of the ramparts.
Keep from the XIIth C. Castrum "Salmana".
Leisure activities
Walking and Hiking.
Golf.
Summer events.