Savoillan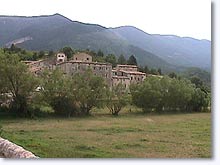 Savoillan is a small isolated village, lying at the foot of the north slope of Mont Ventoux, in the
Sault
area bordering both the
Drome
and the
Alpes de Haute Provence
.
Here you are in the
Land of lavender
and spelt wheat. In July when the
lavender
is in full bloom, the sight of the mauve fields speckled with golden wheat is magical.
Savoillan is an alpine village on the left bank of the Toulourenc amidst hills and high plateaux covered with oaks, beeches and pine trees.
When you walk around you will doubtless have the impression that you have stepped out of normal time. Savoillan is right off the beaten track, in complete stillness, away from the major roads.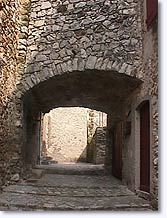 There are not many monuments to admire, or activities (the village only has 90 inhabitants), but you must not fail to visit the extremely interesting St Agricol de Savoillan farm.
This agronomic experimentation centre, installed in an impressive 17th century building, specialises in the study of aromatic, medicinal and perfume plants.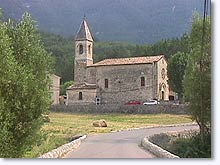 Amongst other things, you will of course be able to discover the numerous lavender varieties, and watch demonstrations of the distillation principle.
There are guided visits of the farm and botanical gardens every day from mid-June to mid-September, and by appointment during the rest of the year.
What to see
Experimental farm with aromatic plants and lavender.
Exhibitions.
Leisure activities
Walking. Handicrafts.