Saint Roman de Malegarde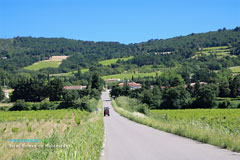 On the edge of the
Vaucluse
, looking onto the border with the
Drome
and dozing between
Bollène
and
Vaison-la-Romaine
, Saint-Romain-de-Malegarde is a former outpost of the order of the Knights Templar, built on the left bank of the Aygues on the northern border of the Comtat Venaissin.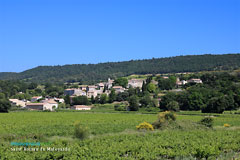 The top of the old village is built on a hill, where the streets are steep and narrow. The bottom of the village has absorbed new buildings such as the school and the mairie.
In the surrounding area you can discover a botanical trail and the beautiful valley of the Aygues, from
Nyons
to
Orange
.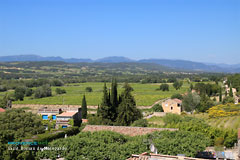 Thanks to a few footpaths around the village, you can also admire the landscape of the foothills of the Alps and the Ardeche.
To visit Saint-Romain-de-Malegarde walk up its lanes, which become narrower and narrower as you penetrate into the village.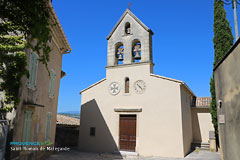 As if to move closer to the heavens, the climb continues to the highest point of the village, where you will find the remains of its ancient 12th century chateau.
All that remains is three towers. The middle one is a a troglodyte part of the former fortress.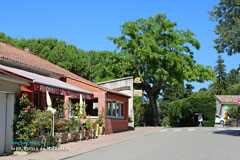 Only a few hundred people live in the village all year round. Most of the inhabitants are wine-growers and cultivate appellation controlee "
Cotes du Rhone
" vineyards.
You'll find few shops in the village, but there is a friendly bar-restaurant that enlivens the village somewhat.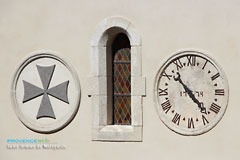 However, don't be fooled by the village's peaceful appearance. As soon as the fine weather arrives, its population doubles or even quadruples in the high season.
What to see
The ruins of the chateau.
The 13th century parish church.
The steeply sloping lanes.
Leisure activities
Walking. The botanical trail.
Accomodations
Bed and breakfast.
Vacation rentals.