Grillon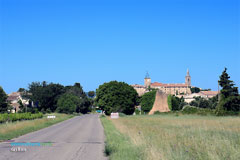 Situated in the enclave of the popes, Grillon is the northern-most district in the
Vaucluse
.
Take your time when visiting Grillon and you will discover the beautiful residences that have been so carefully restored:
Maison des trois Arcs
, la
Maison du Boulanger
(baker's house), la
Maison Milon
(today this serves as a research centre for the construction industry).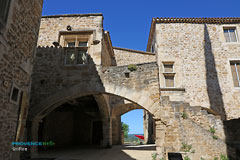 You can walk in the higher parts of the town, in the Vialle area which is undergoing major restoration.
In the old part of the village, across the ruins, you can imagine the way of life in the Middle Ages. You can gain an insight into the town-planning in feudal times when walled towns were commonplace.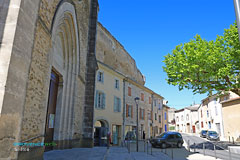 The 12th century chateau is reinforced by the ramparts which surrounded the village.
At the foot of the high walls which surround the old village, you will find the place de la Bourgade, a typical Provencal square with its pretty fountain shaded by huge 100-year-old plane treets. One thing is certain: you will find the charm and quality of life at Grillon hard to resist!
Leisure activities
Hiking and cycling.
Tennis. Fishing. Petanque.
Accomodations
Hotel-restaurant.
Bed and breakfast.
Holiday rentals.