Mormoiron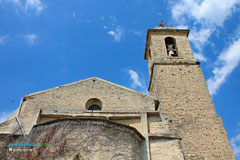 Mormoiron is a small charming village located between the Mont Ventoux and the
Vaucluse
plateau, just a stone's throw from the La Nesque Gorge.
Mormoiron lies peacefully above the most superb scenery. Its houses are built high up and it has narrow lanes, numerous covered passageways and beautiful old fountains.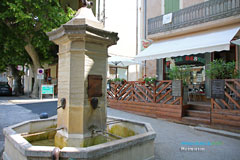 The steady temperate climate (not too hot in summer) offers some great possibilities for hikers. There are five waymarked trails in the area. Maps are available from the tourist office.
Don't miss the
Museum of Archeology and Palaeontology
. Take a trip 600 million years back in time and discover the history of humanity via fossils and human remains.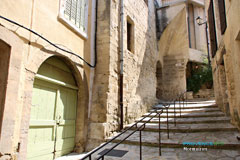 Installed in two vaulted rooms: one devoted to a collection of fossils from the region, while the other exhibits rocks, flints and pottery found in the Mormoiron area.
The village depends mainly on winegrowing: Les
Cotes du Ventoux
.
What to see
Chapel of Notre Dame des Anges (16th century).
The Museum of Archeology and Palaeontology.
Fossil museum, remains of the Middle Ages.
Leisure activities
Man-made lake with facilities, fishing.
Walking and mountain-biking.
Accomodations
Hotels.
Campsite.
Vacation rentals. Gites.