'; //-->
Violès
The Vaucluse Departement - Population : 1,649 inh.



Situated 14 km east of Orange and 17 km south-west of Vaison la Romaine.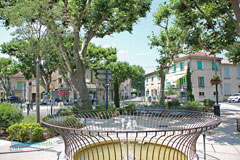 Violes is a peaceful village lying in front of the Dentelles de Montmirail in Upper Vaucluse.
The village is surrounded by a plain, with vine fields as far as the eye can see..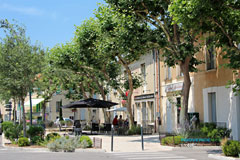 The Ouveze river passes through the municipality. It is a pleasant but capricious river (on the mairie and the church you can see the marks of the floods in September 1992).
Visitors can stroll along the bank of Ouveze, where there are picnic benches and a play area for children.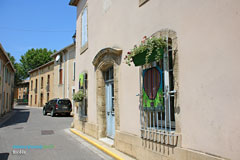 Nowadays the village's architecture is rather heterogeneous, with a mix of old houses and more recent buildings (such as the mairie) redolent of the sixties.
This market town is an ideal base from which to visit the region, with the majestic Mont Ventoux serving as a backdrop.






What to see:
Church of St Pierre (17th century).
The banks of the Ouveze, but be careful.
The Chapel of St Pierre de Violes (12th century).


Leisure activities:
Walking, horse-riding, fishing.
Fishing


Accommodation:

Hotels.
Bed and breakfast.
Vacation rentals. Gites.
Restaurants.


Neighbouring towns and villages:
Gigondas (5 km), Vacqueyras (6 km), Camaret-sur-Aigues (7 km) and Sablet (8 km).