'; //-->
Caumont sur Durance
The Vaucluse Departement - Population : 4,809 inh.



Mid way between Avignon (15 km) and Cavaillon (11 km).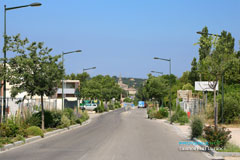 Bordered to the south by the River Durance, Caumont sur Durance is concentrated around a small hillock between the river banks and the Comtat plain.
The village owes its origin to a large ford built over the river Durance..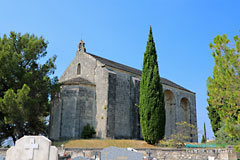 Overlooked by a Roman oppidum (fortified lookout post) which surveys the Chartreuse de Bonpas, there are wonderful panoramic views towards the Alpilles, the Luberon, the Ventoux Mountain as well as the Vaucluse plateau.
When you arrive from the direction of Avignon, first glimpse of the village is the main streets with its shops. Leave your car in the parking area and take to the village by foot to discover a village which has an interesting historical past.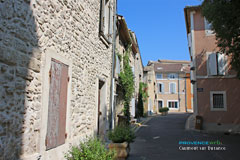 Between the lively narrow streets and the houses which surround the village church with their stone facades and beautifully painted shutters.
A sometimes steep walk takes you up to the heights of the village and the remains of the ancient village.r.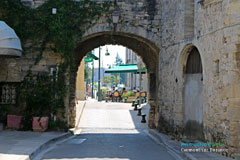 In the church square you can appreciate the ramparts of the "Porte Neuve" dating back to 1775 and which marked the medieval origins of the village of Caumont.
Opposite the church don't miss the sign posted botanical nature trail which takes you up to the viewpoint where you can take in some of the wonderful landscapes surrounding Caumont sur Durance.






What to see:
Parish Church.
Bonpas Chapel.
St Symphonien's Chapel (XII° C).
The River Durance. The ramparts.


Leisure activities:
Walking Hiking.
Mountain Biking.
Horse Riding. Boulodrome.Tennis.
Summer Events.


Accommodation:

Bed and breakfast.
Vacation rentals.


Neighbouring towns and villages:
Châteauneuf de Gadagne (5 km), L'Isle sur Sorgue (9km), Cavaillon (11 km) and Avignon (12 km).