'; //-->
Lagarde Paréol
The Vaucluse Departement - Pop.: 326 inh.



Situated 16 km north of Orange via the D976, on the edge of the Drome department.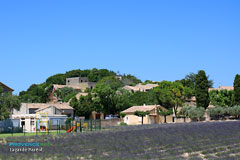 The village is located at a certain height, on the edge of the "Bois de la Montagne" which neighbours on the village of Uchaux.

Its location, though not very high, gives a panoramic view of the valley as far as its nearby neighbour Sainte Cecile les Vignes situated in the Drome.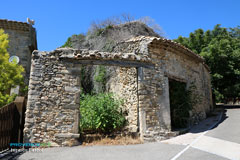 Prior to 1900, the village belonged to shepherds which explains the presence of numerous sheep-pens in the area.

The majority of the houses in the village have been constructed using stone from the region, which gives Lagarde Pareol fine architectural harmony and a lot of charm.





To visit, leave your car in front of the mairie and discover Lagarde Pareol on foot. You are not likely to get lost in this tiny village even though the streets have no names.

You won't find many shops and very few organised events...though you will appreciate its peace and calm. Most of the inhabitants work in Orange.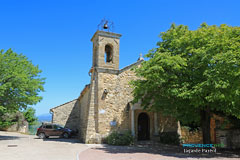 There are a few winegrowers still in activity in the area and they bring a bit of life to this little village during harvest time in September, with the coming and going of the grape-pickers.

Nature lovers will be able to get away from it all in the "Bois de la Montagne" and take advantage of the botanical trails leading to the neighbouring localities, Sérignan du Comtat and Uchaux.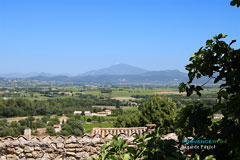 Hikers will follow the GR 4 trail which goes through the Lagarde Pareol region and takes them to the east on the Wine Trail (Route des Vins) via Cairanne, Rasteau and Roaix.

To the west the GR 4 the "Bois de La Montagne", Mondragon and continues into the Ardeche.






What to see:
The parish church of St Antoine (16th century).


Leisure activities:
Hiking. Walking.


Accommodation:

Vacation rentals. Gites.


Neighbouring towns and villages:
Sainte Cécile les Vignes (4 km), Sérignan du Comtat (5 km) and Cairanne (9 km).