'; //-->
Brue Auriac
The Var Departement - Population : 1,276 inh.



10 km. north of St. Maximin. Take route D560 direction Barjols (10km.)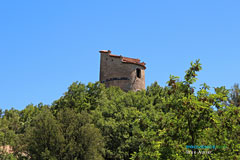 Brue Auriac is surrounded by vineyards, staged olive groves, hills covered with pines and green oaks. Wafting through the air are typical Provençal fragrances such as thyme, fennel, sarriette, rosemary and marjoram.
The village was built on flat land with wide streets and the houses symetrically lined up.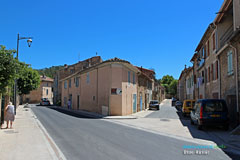 The Grand-rue is the widest street; it is planted with trees and goes straight through the middle of the village forming a shaded court.

Life in Brue Auriac is pleasant: here is peace and relaxation, so desirable after noisy city life.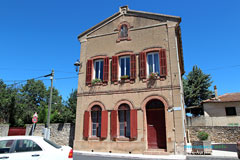 There are many walks to take outside the village: through the woods and countryside and along the Argens river just south of here. In Brue Auriac one plays petanque (French bowls), soccer and tennis.
This town is worth a detour just for its friendly and welcoming atmosphere.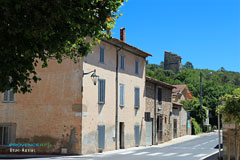 The climate is pure and the summer nights are cool. The fountains flow continually with chrystal clear water.
Perfect place to stay in Provence in a quiet atmosphere and also not far from Aix en Provence (30 mn driving only).






What to see:
The Collégiale Notre Dame de L'Assomption.
The historic monument of Ponteves(private chapell).
The Pigeonnier Roux de Corse and The Cours Roux de Corse (main street of the village).


Leisure activities:
Hiking.


Accommodation:

Gites.
Bed and breakfast.


Neighbouring towns and villages:
Seillons Source d'Argens (7 km) and Bras (8 km), Varages (10 km) and Tavernes (11 km).