La Bastide
At the foot af Mount Lochens, surrounded by greenery, ancient oaks, and ruins, this village is the highest of Var (1,114m.).
Surrounded by wilderness, ruins and historic remains, the village of La Bastide stands peacefully in a green valley where oak forests rise several times secular.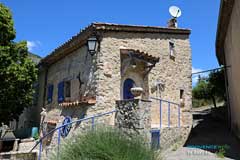 La Bastide is a real rural village and ancestral place of passage for the transhumance of herds.
As you walk through the village, you will discover some pretty old houses, alleys with some shops.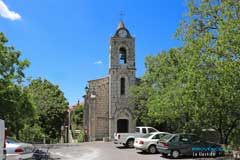 Going up to the heights of the village, you will come across the church, the post office and a beautiful 17th century house which has everything of a castle with its corner turrets, its mullioned windows and which now houses today the town hall.
From the village, you can reach the highest peak in the Var, Mont-Lachens, which offers magnificent views of the Alps and the sea.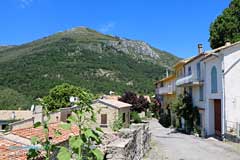 La Bastide is a real belvedere above the 5 departments:
Var
,
Bouches du Rhone
,
Alpes de Haute Provence
,
Alpes Maritimes
et
Hautes Alpes
.
Very beautiful walks in the countryside are to be done throughout the town of La Bastide. The village is crossed by the Artuby river, a small tributary of the Verdon, as well as the
GR 49 long-distance trail
which links the Mediterranean to the
Verdon
, from
Saint Raphael
to
Rougon
in the
Verdon Natural Park
.
What to see
17th century Sainte Madeleine Church.
Ruins of a feudal castle.
Chateau - 17th century noble house (town hall).
Rock of Sainte-Madeleine on Mont Lachens.
Leisure activities
Hiking (GR49).
Hang gliding, paragliding.