Collobrières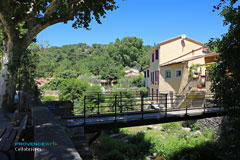 Right in the middle of the forest of the Maures, Collobrieres is renowned for its chestnut graves and for farming the cork oak trees.
This peaceful village, the capital of the Maures is far from the crowds of the coast.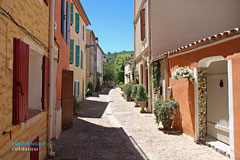 It is with delight that you will stroll through its small streets in calade lined with beautiful old houses carefully restored..
Stone walls, lush vegetation, subtly washed-out colored shutters, shrubbery shrubs, Collobriere looks great and you will be charmed.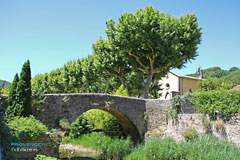 The Real Collobrier river, which crosses the village, is overhung by old picturesque houses, it is spanned by an old donkey bridge from the 12th century.
The Place de la Mairie, charming and shaded, has a very beautiful old fountain.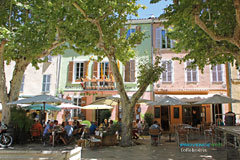 You can enjoy the good atmosphere of the village at aperitif time on the terraces of Place Rouget de L'Isle, deliciously shaded under the plane trees and parasols.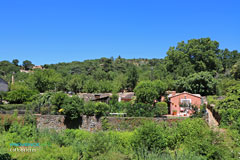 Collobrieres is a good starting point tor hikers wishing to tour the Massif des Maures. Numerous routes, tracks and footpaths lead out from the village into the damanial forests of
La Londe Les Maures
,
Pierrefeu
,
Pignans
and
Les Mayons
.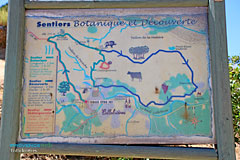 You can choose from 3 marked trails: the 2 km botanical trail, the 6 km discovery trail and the small trail within a chestnut grove.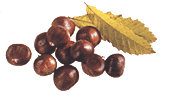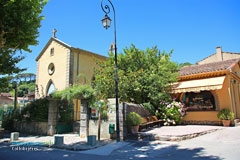 Every year in the fall, when the chestnuts are harvested, a big celebration is held in honor of castane-culture on the last three Sundays in October where you can find chestnuts in all their forms.
Finally, don't leave without having a look at Confiserie Azureennes, which has been manufacturing 100% natural and fresh chestnuts since 1945.
What to see
The medieval village.
Ruins of St.Pons 12thc. church.
Chartreuse de la Verne (12km.).
Menhirs on Plateau Lambert..
Leisure activities
Hiking in the Massif des Maures (GR9 + GR90 + GR51) to Notre Dame des Anges.
Mountain biking track in the domanial forests.
Accomodations
Hotels.
Bed and breakfast.
Holiday rentals. Gites.
Campsite.