'; //-->
Nans les Pins
The Var Departement - Population : 4,231 inh.



3 km. south of route N560 which links St. Maximin to Aubagne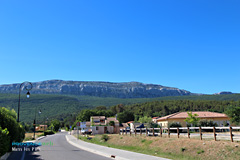 Nestled at the foot of the famous Massif de la Ste. Baume and at 430m, altitude, Nans les Pins has a priviledged geographic site.

At equal distince to Aix en Provence, Marseille and Toulon, the village is in an exceptional setting.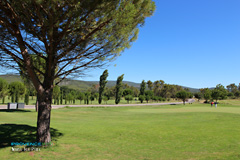 Before arriving at the village, you will discover the golf course of Nans les Pins which spreads out superbly over a course of 6,167 m with its hilly lawn and its perfect green.
Then, a few turns further, this pretty little road will lead you to the center of the village.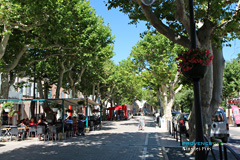 Nans is a small, peaceful, simple and welcoming village with its main street and its small traders, its market square, its small alleys which go up to the church and its old houses with flowered windows.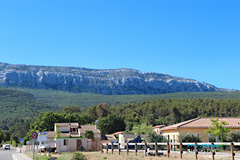 Nans les Pins is a paradise for walkers.
There are very many well marked trails set up by the tourist bureau with, amongst others, the well known Chemin des Roys once used by the kings of France (Charles Vll, Louis XI Francois I, Louis XIII and Louis XIV) on their pilgrimage to Sainte Baume.


You can also discover the ruins of a feudal castle and a 12th century fortified village which dominate the current village, another excellent pretext for a pleasant stroll around the village.






What to see:
Medieval castrum and ruins of old Nans (13th and 14th c,).
Chapelle des Pénitents blancs (17th c.).
Sources Huveaune and Castelette caves (with permission only).
Ste. Croix hill: panorama and Roman hill fort 2c. B.C.


Leisure activities:
Walks, hiking: Chemin des Roys, Ice trail, botanical trail.
Tennis. Hunting.
Golfcourse 18 holes.


Accommodation:

Hotels.
Bed and breakfast.
holiday rentals - Gites.
Campsites.


Neighbouring towns and villages:
Rougiers (8 km), Saint Zacharie (10 km) and Plan d'Aups (13 km).