'; //-->
Aups
Departement of Var - Pop.: 2,000 inh. - Surface: 6,415 ha - Alt.: 500 m.



At the intersection of the D9, D557 and D957. 37 km from Brignoles and 30km from Draguignan.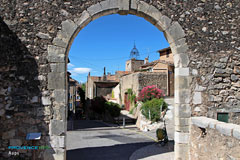 Aups is situated in the foothills of the Alps, 60 km from the sea and 80 km from the snow fields, at the gateway to the wonderful Verdon Area.

Aups has preserved as part of its heritage some interesting historical remains from the 11th to 16th century: town walls, ruins of a fort, clocktower, Gothic collegiate church, etc.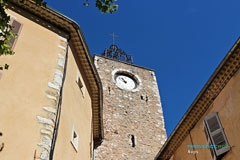 As you stroll along the picturesque old streets of the village, you will be able to admire some superb ancient doorways, delicately carved lintels, medieval houses, ancient fountains adorning charming little squares, and you will also no doubt notice some very fine sundials.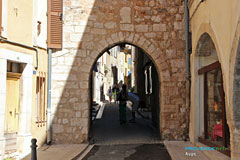 Aups is renowned throughout the region for its famous and highly popular black truffle market. It takes place every Thursday from November to February.

If you are in the region during this period of the year, whatever you do, don't miss it.





What to see:
The ruins of a 12th c. fortified castle, doors and ramparts ot the 12th and 16thc.
The clock tower and its campanile. The Collegiate church St. Pancrace.
The Ursuline convent (private cloister.)
Museum Simon Segal. Museum of Faskod (exhibition park).


Leisure activities:
Pétanque (French bowls), tennis, horseback riding, fishing.
There are many excursions available in the area such as Torrent La Grave,
the forest road, and the Sainte Croix Lake (14 km).
Cyclo-tourism.


Accommodation:
Hotels.
Bed and breakfast.
Holiday rentals.
Campsites.


Neighbouring towns and villages:
Moissac-Bellevue (5 km), Sillans la Cascade (9 km), Villecroze (14 km), Salernes (10 km) and Artignosc (25 km).