'; //-->
Taradeau
The Var Departement - Population : 1,849 inh.



To the north of the N7, between Le Luc (16 km) and Frejus (33 km), on the D10 or D48.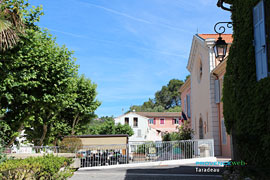 Taradeau is a wine making village nestling in the heart of the Florieye valley, a trout fishing river which flows between the Gaye Pan gorges before joining the River Argens downstream.
Taradeau was a prosperous Gallo-Roman town on the main Roman road. However the village was ravaged by invasions on two occasions, in the IXth and XIVth century.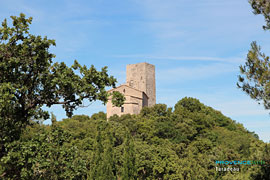 These troubled times have left the vestiges of the Fort oppidum, the St Martin Roman chapel and the Taradel Tower which are all located on the hill overlooking the village.
From the village view points we can look over the well respected local vineyards some of which are Cotes de Provence.

Taradeau at a glance

Oppidum du Fort (a ancient Roman fortified village, view point) the Taradel tower and St Martin chapel (XIIth century), sound and light shows at the chateau de St Martin.

What to see:

Overlooking the village, the Taradel tower (look out tower) and the St Martin hapel which date from the XIIth century, are the remains of the Taradel village which was built on a rock outcrop. It was destroyed by invasion in the Middle Ages. From the highest point there are pretty views over the village and the surrounding hills.

Do not miss:
The "son et lumiere" shows at the Chateau St Martin: In the magnificent XIIth century cellar, the château St Martin offers a wonderful animated voyage around the wines of Provence using the history of the domain and it's own wine.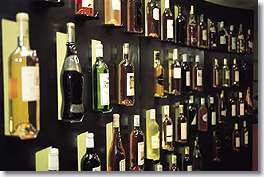 If you would like to discover other Cotes de Provence vintages, take a look at the Maison des Vins des Cotes de Provence which is at Les Arcs on the RN7 at Pont d'Argens, not very far from the Chateau St Martin. In the cellar you'll find the wines of the appellation set out by areas of production. It makes an interesting visit and of course there is wine tasting... in moderation, of course!

Walks:
Visit the Fort oppidum and you'll mix a good walk with archaeological discovery. This ancient fortified village was built by the Romans as accommodation for the Ligurian workers from the Roman farms on the the Arcs and Taradeau plains.
The ramparts and houses can still be seen, and the commune has installed an information point. Further information from the tourist office, or local residents.






What to see:
Medieval chapel Notre Dame de Peygros (above the village),
terrace with panoramic view.


Leisure activities:
Hiking. mountain biking.
Fishing. Tennis. Petanque.


Accommodation:

Bed and breakfast.
Holiday rentals. Gites.
Campsite.