Cavalaire sur mer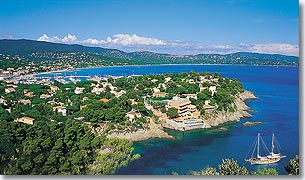 Cavalaire is located on the most southerly bay of coastal Var. The magnificent 3 kilometers long beach has made the reputation of this summer resort and the Pradels mountains that jut up behind, confirm it.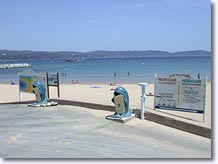 A paradise for sailors, Cavalaire has a modern, easy to get to port with 1,230 sheltered moorings.
The sun shines warmly all year long and entices tourists to head out to some of the famous islands of the Mediterranean: the
Levant
,
Porquerolles
and
Port Cros
islands.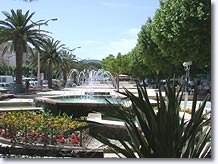 On warm summer nights the streets and cafe terraces are filled with people. Outdoor concerts and shows are organized here and there throughout the city.
What to see
A little sightseeing train tours around the city.
The debarkation monument, the port.
Romain ruins.
Holiday rentals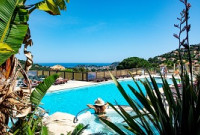 Rentals comfortable mobile with air conditionned, terrace and beautiful view in a 4ha shady campsite 2km from the beach and centre. Heated pool and padding pool. Restaurant. Entertainment. kid's activities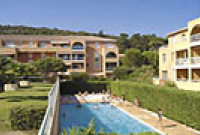 Apartments 2 & 3 rooms for 4 to 6 persons
Swimming pool - Garden
750 m from the sea
Campings
Camping Le Cros de Mouton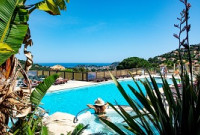 Campsite on a 4ha shady forest 2km from the beach and town centre. Heated pool and padding pool - Restaurant - Entertainment - Children's anctivities and playground
113

/ 86

Accomodations