Trigance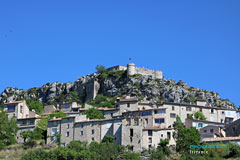 Trigance is a beautiful medieval village sheltered from the rampart formed by the exterior walls of its houses with thick masonry.
The village is proudly dominated by its castle which now houses a luxury hotel-restaurant.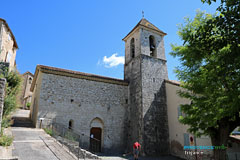 Trigance hides under the four big towers of its 11th century castle real treasures to go back in time: the parish church of St Michel (15th) with its square bell tower, several chapels, the village portal, the dovecote, the campanile, the well...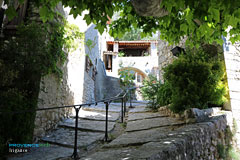 You will be charmed...
While strolling through its small streets, you will find beautiful facades of old residences, arched passages, lintels with decorated patterns, stepped streets and old signs.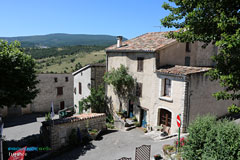 Trigance is an ideal starting point for visiting the
Gorges du Verdon
.
It is a typical village of Haute Provence, dominating the Jabron valley, itself bordered by fragrant hills.
The aromatic scents, the invigorating air and a particular light give a certain charm to the place.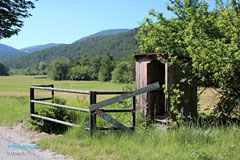 Lovers of nature and tranquility can walk there and discover the
Botanical Path
, exposing the local flora.
A great fragrance of authenticity emerges from the whole.
What to see
The fortified castle.
Church. Clock tower.
Chapel St. Roch.
Leisure activities
Walks. Mountain bike.
Botanical paths.
Cyclo-tourism.
Accomodations
Hotels.
Vacation rentals rentals and gite.
Restaurants.