Fréjus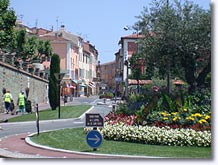 Ancient military port and Roman city, Frejus rises above the fertile alluvial plains which separate the Esterel mountains from the Maures mountains.
At equal distance between
Cannes
and
St Tropez
, this city of art and culture has built up a rich historical and architectural patrimony.
This has been an active and dynamic city since Julius Caesar himself founded it in 49 B.C. and right up to the present with the French Navy often at shore here.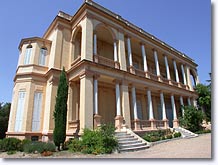 The city is filled with monuments. These include one of the largest amphitheaters from Gallic times (1st or 2nd century), a Roman theater, the Porte Doree (a golden door, ruins from baths of the 3rd c.), the Porte des Gaules, the aqueduct which carried the water from Signole for 40 km and the Cocteau Chapel conceived by Jean Cocteau In 1961 and finished by E. Dermit in 1965.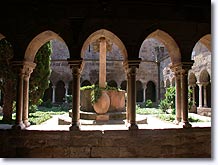 Frejus is also a seaside resort where the sea once again finds itself In the center of the city with the construction of the Port-Frejus.
The little port of St. Aygulf gives easy access to the beach paths where one can discover the wild inlets and the sand beaches of this pleasant hamlet.
What to see
Roman ruins, amphitheaters.
Archeological digs of Clos de la Tour.
Park Aurelien. The garden of the Villa Marie.
Hiking by theme: the olive grove route, the perfume route or even the potter's route.
Leisure activities
Water sports. Sea kayaking.
Horseback riding. Tennis.
Aquatic park.
Cyclo-tourism.
Holiday rentals
Campings