Callas
12 km. North-East of Draguignan by D562. Head toward Grasse and take left on D225.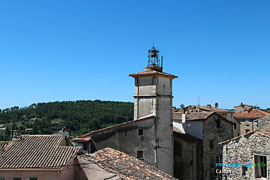 At 400 m. altitude, Callas is a picturesque village with houses of character, tall and side by side.
The narrow mounting streets
calades
will guide you to charming shady squares.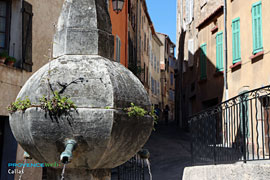 As you stroll through, you will notice many ancient fountains, arcades, and 18th c. doors..
The white bell tower, which is very tall can be seen from far. It is in the center of the village in a pleasant square.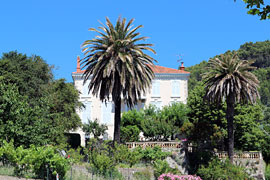 Callas is surrounded by wild and rocky lands and a great forest out of which emerges the Chapelle de Pennafort.
This chapel is worth your visif as is the Chapelle Ste. Auxile which is perched atop another hill.
What to see
The gorges of Pennafort.
The Notre-Dame-de-Pennafort Chapel.
Ruins of the Trinity Chapel.
Saint-Auxile Chapel.
Fountain of the Placette de la Paix surmounted by the bust of Sieur Giboin.
Fountain in Place Clémenceau engraved with the effigy of Saint-Eloi.
Lavoir du Barri and the dovecote at the entrance of the village.
Accomodations
Hotels.
Holiday rentals.
2 campsites including a naturist one.