'; //-->
La Garde Freinet
Departement of Var - Population : 9,000 inh.



South of route N7 between Luc en Provence (20km.) and et St. Tropez (25km.).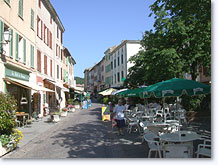 This forest town is situated in the center of the Massif des Maures.

In an exceptional site the city is reached by picturesque roads winding through forests of cork oaks and chestnut groves, La Garde Freinet is the gateway to the Gulf of Saint-Tropez.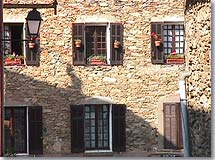 Fortified since 11th c., the village has preserved its character with its field stone houses, the old fashioned street names, and the village square surrounded by restaurants.

There are also many little hamlets outside: Mourre, Cour, and Val d'Aubert to name a few...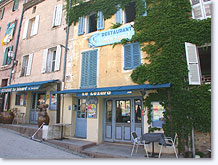 From the top of the old Fort Freinet (450m.), which towers over the Mediterranean basin, one can enjoy the panoramic view of the hills of Miremar, the plains of St. Clement, and the valley of Argens all the way to the Alps.

Le Garde Freinet is well known for its chestnuts and its chestnut cream.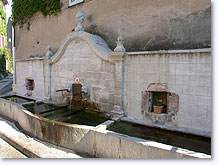 One should also see the art galeries belonging to the village artists.

Many artists and writers have fallen under the charm of La Garde Freinet and have made it their home






What to see:
The 1789 Church. The clock tower.
Fort Freinet.
Musée de la Colombophilie (carrier pigeon museum).


Leisure activities:
Hiking (GR9 + GR51).
Mountain biking. Marked footpaths.
Cyclo-tourism.


Accommodation:
Hotels.
Bed and breakfast.
Holiday rentals.
Campsite.


Neighbouring towns and villages:
Grimaud (9 km), Plan de la Tour (11 km) and Les Mayons (14 km).