La Garde Freinet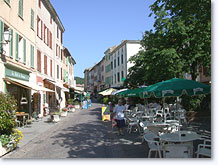 This forest town is situated in the center of the Massif des Maures.
In an exceptional site the city is reached by picturesque roads winding through forests of cork oaks and chestnut groves, La Garde Freinet is the gateway to the Gulf of
Saint-Tropez
.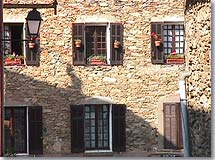 Fortified since 11th c., the village has preserved its character with its field stone houses, the old fashioned street names, and the village square surrounded by restaurants.
There are also many little hamlets outside: Mourre, Cour, and Val d'Aubert to name a few...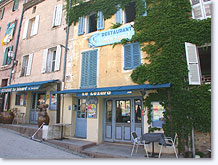 From the top of the old Fort Freinet (450m.), which towers over the Mediterranean basin, one can enjoy the panoramic view of the hills of Miremar, the plains of St. Clement, and the valley of Argens all the way to the Alps.
Le Garde Freinet is well known for its chestnuts and its chestnut cream.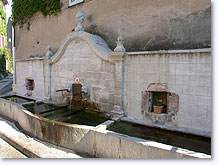 One should also see the art galeries belonging to the village artists.
Many artists and writers have fallen under the charm of La Garde Freinet and have made it their home.
What to see
The 1789 Church. The clock tower.
Fort Freinet.
Musée de la Colombophilie (carrier pigeon museum).
Bed and breakfast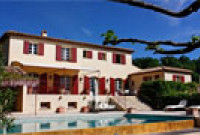 Bed and breakfast. 5 charming guest rooms in a large Provencal house. Each with personalized decoration, separate entrance, private bathroom & terrace. Pool. Large park. Table d'hôtes. Wifi. 15km from the sea
3 charming guest rooms in a quiet villa, surrounded by nature, 15 km from St Tropez. Very comfortable bedding, private bathroom and toilet, homemade breakfast, heated sw pool, shaded terrace, wifi, electric car charging station.
Holiday rentals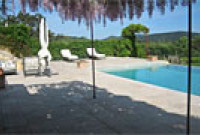 Beautifull flat 2/4 pers with terrace, lounge, fitted kitchen, double bedroom with warm colors. Direct access to the pool and large park.
Table d'hôtes on request. Wifi