Brenon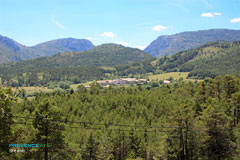 Brenon is a small rural village located north of the Var department in the
Verdon Natural Park
.
You will discover a village that has remained wild and authentic, surrounded by agricultural land and vast forests in the northern part of Canjuers.
Brenon is with its neighbor, the village of Bourguet, the smallest town in the Var with only 29 inhabitants listed in 2014 for each of the villages.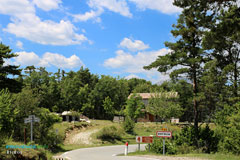 VYou will find neither olive trees, nor vines, but large forests where it is possible to make extraordinary hikes in all seasons far from urban civilization.
Going up on the rock on which the village is flanked you will have a panoramic view on the left bank of the Jabron to the Alps. You can admire large herds of mounts, whose breeding is the main agricultural activity of the village..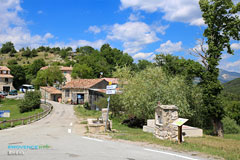 There remain the ruins of a medieval castle and some old houses as well as beautiful fountains..
There are no merchants in Brenon, so you will not spend a lot of money on shopping but will enjoy its true luxury: the sumptuous nature, the fresh air, the calm and the ever green grass of this mountain.
What to see
Henris fountain (late 19th century) at the entrance to the village.
Church of the Nativity of the Virgin.
Medieval fountain of the Gaoubi in the Les Combals district.
Leisure activities
Hiking.