Take D52 at Jabron on D955 between Draguignan and Castellane. Follow the signs for Chateauvieux.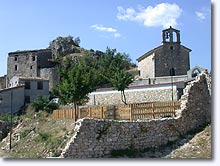 Brenon is in the northern part ot Canjuers, that is, Haute Provence. It is also the smallest town of Var with its l4 inhabitants recorded in 1988, The mayor confided that since that time six more names could be added to the list; Brenon theretore is catching up to the town of Le Bourguet and its 20 souls !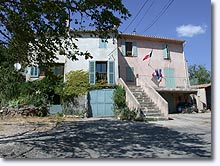 Just a few kilometers from skiing Brenon does not have the same vegetation as down below : here it is already the mountains. There are no more olive groves nor vineyards, but great forests, where it is possible to partake in fabulous hikes in all seasons and far from urban civilisation.



There are no shops in Brenon so you can't go on a shopping spree but do take advantage of the pure air and the green grass af this mountainous area. Take time to admire the great herds of sheep which represent the main liveIihood af the local inhabitants.

You will surely meet the mayor while walking about. He's very friendly and inexhaustible about the quality of his little village.