'; //-->
Tourtour
The Var Departement - Population : 605 inh.



Between Aups (10 km) and Draguignan (21 km) on D77. Take D557 to leave Draguignan.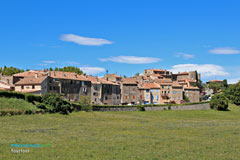 Without a doubt, Tourtour deserves its formal classification as one of the most beautiful villages of France. It has been remarkably true to its character of an old Provencal village...
Here we find old stonework, restored facades, fountains and squares blooming with flowers.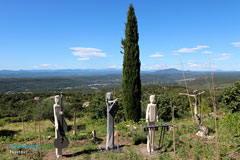 Each corner of the village has its own Provencal cachet !
From the top of its 630m. altitude Tourtour ofters a magnificent panorama of nearly 300km.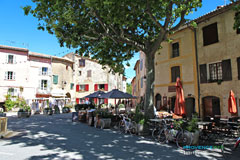 With its reputation for beauty and its fabulous site, Tourtour is a popular tourist stop and many good restaurants are to be found.






What to see:
The old oil mill- still working.
St. Denis church. Fossil museum.
12th c. and 15th c. Castles.
Saracen tower. Old wash house.


Leisure activities:
Hiking. Mountain biking.
Exhibitions.
Summer entertainment.
Cyclo-tourism.


Accommodation:

Hotels.
Bed and breakfast.
holiday rentals. Gites.


Neighbouring towns and villages:
Villecroze (6 km) and Ampus (8 km).