'; //-->
Châteauvieux
The Var Departement - Population : 81 inh.



Take tiny route D52 at Jabron on D955 between Draguignan and Castellane, after Comps sur Artuby (20km.).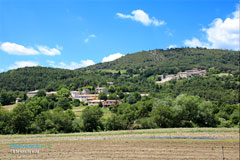 This little village of Haut Var is situated between La Martre and Brenon.
Chateauvieux is one of these peaceful, timeless villages set amidst fabulous landscapes and far from any highly travelled roads.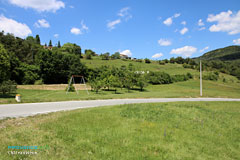 It is Paradise for fishermen, hikers, and lovers of goat's and sheep's cheese.
There are great walks in the forest, plenty of fresh air, and rosy cheeks are guaranteed!






What to see:
Saint Maur church.


Leisure activities:
Hiking.
Fishing.
Walks (Coste-Vielle hamlet, grotte de la Fee).


Accommodation:

Neighbouring towns and villages:
La Martre (2 km), Brenon (4 km) and Comps sur Artuby (15 km).