Sillans la Cascade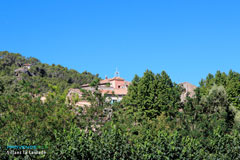 Situated 20 minutes from
Lake Ste. Croix
and 60 minutes from the coast, Sillans la Cascade is a delightful village.
With its river, its wonderful shade, its waterfall and the immense prairies, Sillans has much to offer to visitors.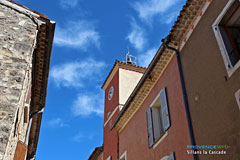 The village has kept its particular medieval aspect, tightened in on itself, it has the appearance of a large farm whose central square is the interior courtyard.
At Sillans la cascade, you can admire: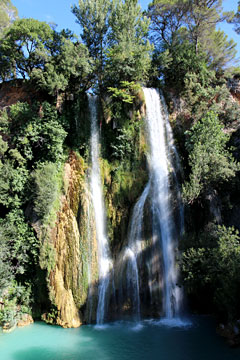 The church of St Etienne (17th century), its pretty porch and its exposed stones.
The ramparts with their beautiful towers and battlements of the 11th century.
The castle, under renovation since its acquisition by the town.
In Sillans there is also the waterfall.
A pleasant walk of 800m in the middle of gigantic hundred-year-old plane trees of 800m leads to this splendid fall of 42m high.
These are the waters of Bresque magnified by those of the beautiful source of the castle of Bresc and the valley of the Ourc which rush into a small swirling lake.
What to see
The ramparts.
The Castle.
St. Etienne church.
The belfry.
Accomodations
Bed and breakfast.
Campsite.