Fox Amphoux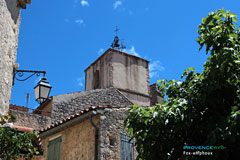 Fox Amphoux is perched at 540M altitude overlooking superb forests of pines and oaks. Agriculture is the main livelihood.
The village has preserved the ruins of the ramparts and the Chateau des Blacas (first mentioned in 1200 AD).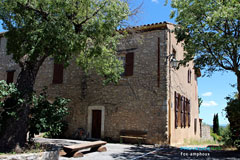 Strolling about the picturesque streets one can admire the 16th and 17th century houses and the charming little chapel at the entrance to the village.
The historical and prehistorical vestiges in Fox attract many visitors. It was also the birthplace of
Barras
, a personnage ot the French Revolution.
What to see
St. Blaise church.
The Barras house.
Notre Dame du Bon Secours Chapel.
Ruins of the ramparts.
Prehistoric ruins, a dolmen.
Roman temple.
Accomodations
Bed and breakfast.