'; //-->
Rougiers
The Var Departement - Population : 1,601 inh.



On route D1 which links route N7 (at Tourves) to Aubagne (30 km) and then Marseille (49 km).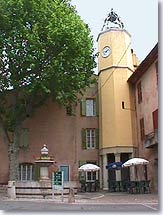 Situated north of the forests of St. Baume, Rougiers is surrounded by vineyards and cultivated lands.
This peaceful village is attached to its rural character: here no aggressive town planning but rather the enhancement of the old medieval village.
When you arrive in the village, you can park in front of the town hall and then walk around the main street. A few meters away you will find superb Renaissance facades carefully restored.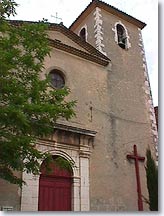 You will also come across beautiful old houses, small shaded plots and looking up a few windows overflowing with flowers. You cannot miss the Place de l'Horloge with its beautiful tower and at its feet the fountain which will refresh you.
Rougiers has been the subject of important archaeological research and excavations for almost eight years, thus contributing to enriching knowledge on the medieval rural house.
You will be able to discover the results of these excavations outside the village, by taking the path that goes up after the public school.






What to see:
The medieval village.
The digs from Castrum St. Jean.
Renaissance windows.


Leisure activities:
Hiking. Mountain biking.
Petanque (French bowls). Tennis.


Accommodation:

Holiday rentals.


Neighbouring towns and villages:
Tourves (7 km), Nans les Pins (8 km) and St Zacharie (14 km).