'; //-->
Tourves
The Var Departement - Population : 5,032 inh.



On route N7 between Brignoles (12 km) and Saint Maximin (8 km).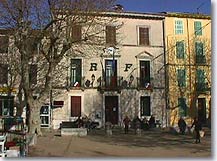 Situated between Brignoles and Saint Maximin, Tourves is also at equal distance between Marseille and Aix en Provence.
Even in Roman times, Tourves was already a strategic meeting point. Today calm has returned to Tourves thanks to a new road which detours the village.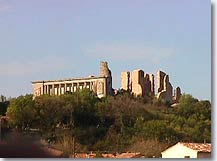 Tourves is dominated by the ruins of a castle from which there is a spectacular view of the valley.
From the summit of St. Probace you will also discover the panorama of the chain of Ste. Baume, the Loube, the Carami, and of course the village, itself divided by the river for several kilometers...
Let fishermen take note !






What to see:
Oratories and chapels probably dating to before the 11th c.
Fountains of the Hotel de Ville and the church.
Caves and sources La Foux and Baou Mouron.


Leisure activities:
Hiking (Caramy river banks).
Tennis, Swimming pool.


Accommodation:

Hotels.
Bed and breakfast.
Holiday rentals


Neighbouring towns and villages:
Rougiers (7 km), Bras (9 km) and La Roquebrussanne (12 km).