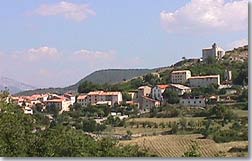 One of the most beautitul areas of Var, Comps sur Artuby, in Haut Var, is located at the entrance to the Verdon Canyons , near lake Ste. Croix and bordering the Pre-Alpes.

Originally built on top of a rock, this is an old fortified village in the middle of untamed lands. The old town is full of character and is a calm and restful place.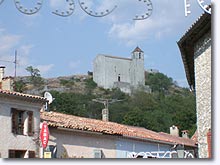 The fortified chapel St, André (classified) was built by the Templar knights who once lived in this village. There are still many traces of those times. One should also visit the chapels St. Jean and St. Didier.

The river that goes straight through the village is a curious thing to see. Comps is a good place for hikers and nature lovers.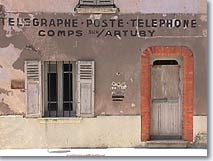 The eroded mountain chains, deep gorges, high plateaus, and the wooded mountains make for a magnificent setting and invite one to discover the local marvels whether natural or architectural..