'; //-->
Le Bourguet
The Var Departement - Population : 28 inh.



Take D52 at Jabron on D955 between Draguignan and Castellane.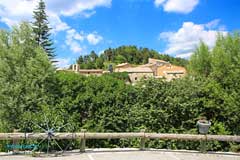 You will find Le Bourguet at the entrance to the canyons of Verdon, surrounded by hills.
It will be hard to get lost; there are only two streets in this charming village.
It will also be hard to spend all your money because there are no shops !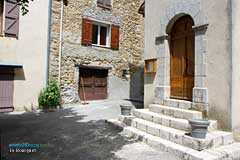 A perfect spot for a restful stay far from the stress ot city life. The air is pure and the calm is absolute.
In Le Bourguet the pleasures of rural life are foremost. In the beautiful forests of pine and oak ane can hunt or look for mushrooms, and even fishermen can practise their favorite sport.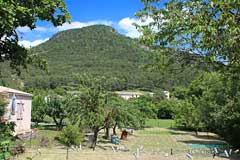 While you are strolling about you can visit the church or the chapel of the knights.
As everywhere in Provence the game of petanque (French bowls) is king. So join in for a fierce but friendly game!






What to see:

Leisure activities:
Hiking.
Fishing.


Accommodation:

Hotel.
See Trigance (10 km).


Neighbouring towns and villages:
Brenon (5 km), Comps sur Artuby (9 km), Trigance (10 km) and Chateauvieux (10 km).