'; //-->
Figanières
The Var Departement - Population : 2,654 inh.



9 km. north of Draguignan by route D562 for 9 km. and turn left onto D54.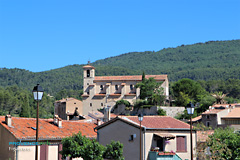 is at the heart of Provence. It is at the doorstep to the Verdon Canyons and near the ski resorts of the Alpes du Sud.
The village is built on a rocky spur at the site of the old castle of the princes of Vintimille.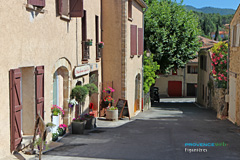 As one walks through Figanieres, one sees winding streets decorated with flowers, and the mounting pavement leads one up to Eglise St. Michel.
At the curve of the main street there are century old fountains ready to cool off their visitors with pure clear water.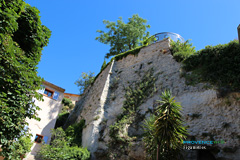 The gardens of the castle of the Count of Vintimille have been remarkably fitted out, offering beautiful nature walks around its ancient rocks, 300 species and varieties of aromatic plants have given this park the name "The Fragrant Garden".
It's a perfect place for an introduction to perfume making. There is another well landscaped botanical walk in the domaine ot Thronnet.






What to see:
St. Michel church.
Castle ruins.
Roman aqueduct.
The fountain of youth.


Leisure activities:
All kinds of walks.


Accommodation:

Holiday rentals. Tourism residence. Gites.
Furnished rooms.


Neighbouring towns and villages:
Callas (6 km), Châteaudouble (7 km) and Montferrat (8 km).