'; //-->
Forcalqueiret
The Var Departement - Population : 2,734 inh.



12 km. south of Brignoles. Take route D554 which goes to Toulon (38km.).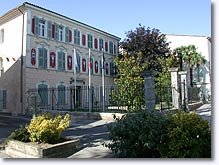 Forcalqueiret is a lovely village situated at the foot of picturesque hills.
The river Issole runs throught and irrigates the surrounding verdant plains.
This is a calm and peaceful area where fishermen are king.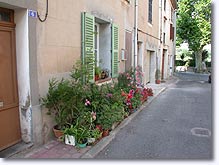 It can be a good starting point for hikes. There are wonderful trails that take you from Forcalqueiret to Carnoules where you can visit the "Trou du Boeuf", a cave with beautiful underground chambers to see.
Higher up on a promontory (130m. alt.) overlooking the the whole Issole valley is the fortified castle ot Forcalqueiret. Here are the ruins of the biggest medieval fort in Var.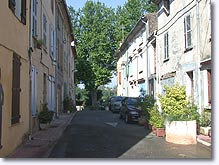 The ramparts, built right on the edge of the cliff, enclose the castle and the medieval village.
The buildings extend outwards from a centraI court and there are still some vaulted rooms and the cistern standing.






What to see:
St. Martin's Church (tomb of the Count of Ponteves).


Leisure activities:
Walks along the Issole and through the countryside.
Cyclo-tourism.


Accommodation:

Bed and breakfast.
Holiday rentals.


Neighbouring towns and villages:
Ste Anastasie sur Issole (3 km), Rocbaron (4 km) and Garéoult (4 km).