'; //-->
Gonfaron
The Var Departement - Population : 4,314 inh.



Exit 11 on Highway A57. On RD97 which links Le Luc (10 km) to Toulon.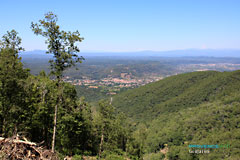 Nestling at the foot of the Maures range, and dominated by Notre Dame des Anges (765 m), Gonfaron is a quiet little village built around a hill overlooked by the St Quinis chapel.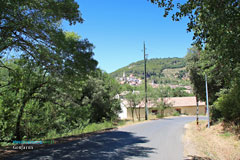 According to a XVth century legend Gonfaron is the village where donkeys fly.
At the origin of this legend, it is a donkey which was stung violently by horseflies and the bites of the insects involved in a great gliding flight at the same time the donkey and its rider. The flying donkey festival is celebrated every year in the village in April..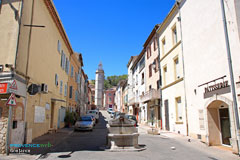 For a long time, the economic activity of the village was based on cork, a raw material from the oaks that cover the Massif des Maures.
Testimony of this time, an interesting ecomuseum preserves the memory of this activity.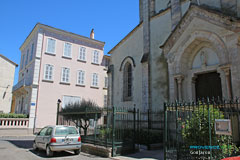 Today Gonfaron is mainly renowned for the quality of its wine, thanks to its climatic exposure and the quality of its red ocher earth.
The cooperative cellar of Gonfaron wins beautiful medals and awards in agricultural competitions each year..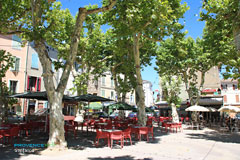 During your visit, linger on Place de la Victoire and enjoy the shade of its plane trees while sipping traditional pastis on the terrace of its cafes.
This is the heart of the village, in the summer we party there, we take out the garlands and pennants, and set up the stage for the orchestra.






What to see:
The Saint-Quinis chapel on the Roquette hill.
The chapel of the Holy Sepulcher.
The 1850 Clock Tower and its bell tower.
The fresco of the flying donkey church of the XIXth.



Leisure activities:
Market on Thursday morning.
Hikes on the Roquette hill to St Quinis Chapel
and in the Massif des Maures to the chapel "Notre Dame des Anges".


Accommodation:

Bed and breakfast.
Holiday rentals


Neighbouring towns and villages:
Pignans (6 km), Les Mayons (6 km), Flassans sur Issole (9 km ) and Collobrieres (20 km).