'; //-->
Les Mayons
The Var Departement - Population : 652 inh.



10 km to the south of Luc en Provence by the D33 or 7 km from Gonfaron (on the N97 direction Toulon) by the D75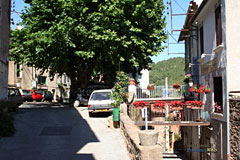 The little village of Mayons, pleasantly situated in the Maures forest is protected by the venerable Grandfather Chestnut Tree, planted in the Middle Ages.
When you arrive in the village forget about your car and take a walk down one of the numerous paths which start out from the village.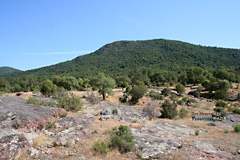 This is siliceous Provence, land of pine trees, cork oaks and chestnut tree orchards.
You can climb up to one of the best view points in the area where in a moment you can change your view from the Mediterranean Sea to the Alps.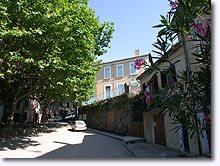 In Mayons, a number of producers make specialities based on honey and chestnuts to recipes handed down from generation to generation.
And don't forget strawberries which are a veritable institution in the village. Eat as much as you like !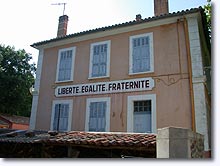 There is a monument to the Mayons. Ask the inhabitants to point out the Grandfather chestnut, a tree several hundred years old.
In addition, this will give you the opportunity to browse the alleys of the village and have a taste of the forest, the heritage of this entire municipality facing the Massif des Maures.






What to see:
XIXth century church (hosting a beautiful XVIIth century painting of the crucifixion, Saint-John, Mary and the Holy Grail).


Leisure activities:
Hiking (the Maures forest).
Randonnees cyclo-tourism.


Accommodation:

Bed and breakfast.
Holiday rentals.


Neighbouring towns and villages:
Pignans (12 km) and La Garde Freinet (14 km).