'; //-->
Pignans
The Var Departement - Population : 3,739 inh.



On route N97 which links Toulon (38km), to route N7 at Le Luc en Provence (15km).



Pignans is situated at the foot of the Maures Mountains (alt.: 780m). At the highest point of the town is the Chapel of Notre Dame des Anges where one can find the best viewpoint of the whole region.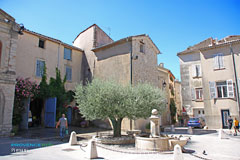 The village is little and charming, a nice place to be in the summer with all the shady plane trees and the 16 fountains.
Remaining from times past are a Gallo Roman church, a Saracen clock tower complete with bell tower, and the Hotel de Ville (town hall) (1682).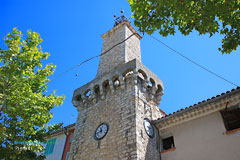 The Hotel de Ville was the residence of the famous hunter Jules Gerard (nicknamed the lion killer), born in 1817, and who was the inspiration for the Alphonse Daudet character "Tartarin de Tarascon".






What to see:
Notre Dame de la Nativite church (1686).
Belfry (1783).
Clock tower, many different chapels in the surrounding hills.


Leisure activities:
Small scenic road to Flassans (9 km)
Tortoise House in Carnoules (6 km) and lake of Besse (12 km).
Randonnees cyclo-touristes.
Great hiking (GR9 to Notre Dame des Anges).


Accommodation:

Hotel.
holiday rentals. Gites.
Bed and breakfast.


Neighbouring towns and villages:
Carnoules (4 km), Gonfaron (6 km) and Flassans sur Issole (9 km).