'; //-->
Le Val
Departement of Var - Pop.: 3,500 inh. - Surface: 3,934 ha.



5 km. north of Brignoles, (N7 and A8).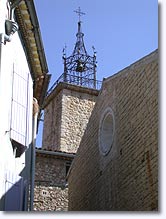 Just a few minutes from Brignoles and situated in a little valley that indicates its name, Le Val is closed in by two chains of hills wooded with pines and scrubland.


The village, in full expansion, is a mixture of medieval and Roman quarters which gives it a special character.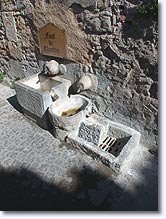 While strolling about, one can discover its historical treasures: There is the old washhouse (16th c,), the "passage de la Dîme"and medieval ramparts doors.

You must also visit Notre Dame church which was consecrated in 1068 A.D. and boasts of 18th c. frescoes, 19th stained glass windows and an organ dating 1861.

It is one of the most beautiful buildings in the region.





What to see:
St. Blaise church, Clock tower.
Porte de la Dîme. Old washhouse.
The mill in Russo. Musée d'Art Sacré (Sacred Art Museum).
Museum of old toys and figurines.


Leisure activities:
Hiking.
Tennis. Speleology.
Guided visits of the village.


Accommodation:
Hotels.
Bed and breakfast.
Holiday rentals.


Neighbouring towns and villages:
Châteauvert (9 km), Montfort sur Argens(9 km) and Correns (10 km).