'; //-->
Bagnols en Forêt
The Var Departement - Population : 2,686 inh.



Between Frejus (18 km) and Fayence (12 km), 20km from Saint Raphael and 25km from Draguignan.


Bagnols en Foret is a small hilltop village located in the foothills of the Estérel, on a hill overlooking the Argens valley.
Its location in the countryside between Haut Var and the coast makes it a privileged place to stay to reconcile pleasures of the sea and pleasures of the mountains, while enjoying the charm and tranquility of a small village typically Provencal.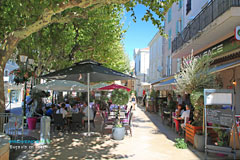 In the village, you will discover its small narrow streets organized around the central square, its bistro and its plane trees, as well as the church square shaded by superb chestnut trees.
You can visit the archaeological museum which is located on the 1st floor of the tourist office. It presents the handicrafts of the village, the culture of the cork and the olive and it also exhibits the vestiges of the excavations made on the commune.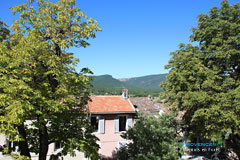 As you walk around the village, you will realize that Bagnols en Forêt lives up to its name with more than 4000 hectares of forest.
You will discover small old chapels in the surrounding area (St Denis Chapel, Notre Dame de la Pitie Chapel).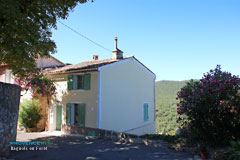 By climbing up to the Col du Pierre du Coucou you can see the old millstones. You will have a sublime panorama of the Esterel with Frejus and the Mediterranean in the background.
Bagnols en Foret is fortunate to have on its territory the Blavet Gorges which are a high place of climbing. Lovers of climbing, ziplining and abseiling will be packed.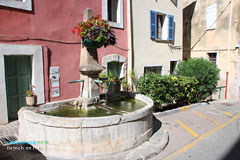 You will also find around Bagnols, the gliding site of Fayence.
The Gorges du Verdon are not far either and offer a wide range of activities: rafting, climbing, hikings...






What to see:
The Church of Saint Antonin.
Saint Antoine Chapel.
Sainte Anne Chapel.
The Siagnole fountain.


Leisure activities:
Hiking : canyons of Blavet, Gourbachin waterfall,
Vallon de la Vauloube, the cliff Colle Rousse.


Accommodation:

Hotel-restaurant.
Bed and breakfast.
holiday rentals.


Neighbouring towns and villages:
Saint Paul en Foret (6 km).