'; //-->
Camps La Source
The Var Departement - Population : 1,842 inh.



5 km. South-East of Brignoles by route D12.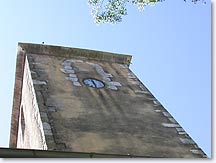 Neighboring Brignoles, Camps la Source lies at the foot ot a slope out of which springs the source called Fons de Campis.
In Camps one would think oneself in a different era, all is peaceful and quiet, tiny streets run crosswise showing off ancient houses and ancient cornerstones.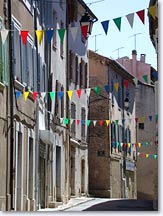 The houses seem to huddle together protecting themselves from advancing time. Hats used to be made in Camps. The old factory, with its round medieval style door, is still standing as a reminder of this period.
The many gushing sources here were used for working telt which demands large quantities of water. Until a few years ago the Vittel company operated one of these sources for making sodas.
Today Camps combines the comfort of the city (Brignoles) and the peace and quiet of the Provençal countryside.






What to see:
The church. The bell tower.
The sources.
Chapels St. Martin and St. Sebastien.


Leisure activities:
Horsebackriding. Tennis.
Swimming pool at Brignoles.
Hiking in St. Quinis.


Accommodation:

Holiday rentals.


Neighbouring towns and villages:
Brignoles (5 km), Forcalqueiret (6 km), La Celle (7 km) and Sainte Anastasie sur Issole (9 km).