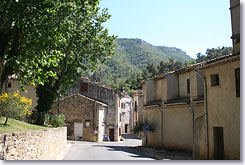 The name Mazaugue is taken from the Provençal word "maougo" which means "mass of air". While visiting the outskirts of the village you will understand why this name was chosen.

Mazaugues is surrounded by high hills, some of which reach 900 m.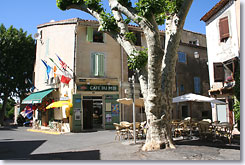 Because of its mountain atmosphere and its cool air Mazaugue makes a snarp contrast with the neighboring villages.



The houses rise up in tiers, some having attractive ancient doorways in the upper part of the village.

There are fabulous walks to take outside the village.