'; //-->
La Valette du Var
The Var Departement - Pop.: 21,723 inh.



3 km northeast of Toulon, heading towards Nice/Draguignan.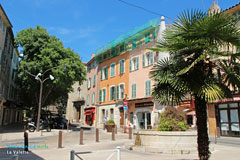 Situated right at the edge of Toulon, La Vallette has developed considerably in the last 20 years.

There is a large commercial center stratigically set in the outskirts of Toulon and not far from Hyeres les Palmiers.






La Valette is well equipped for sports and socio-cultural activities and wishes to be regarded as a modern city.

If you want to find a more traditional Provencal spirit, then you should go to the market an Monday morning in the center of town.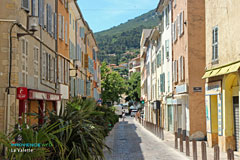 There are lovely walks to be taken in the heigtsts of Baudovin and at the fort of Coudon which will allow you to admire the panorama of the area all the way to the coast.

Don't forget that the beaches are only 4 kilometers away.






What to see:
The Old Vallette.
Door of the Tuscan Order castle.
17th century bell tower.
St Jean Church (12th to 17th centuries).


Leisure activities:
Hiking. Mountain biking.
Tennis. Location VTT.
Cultural Center.
Randonnees cyclo-tourism.


Accommodation:

Hotels.


Neighbouring towns and villages:
La Garde (3 km), Le Pradet (6 km) and La Farlède (10 km).