'; //-->
Vérignon
The Var Departement - Population : 11 inh.



On route D49 which links Draguignan (27km) to Lake Ste Croix (19 km).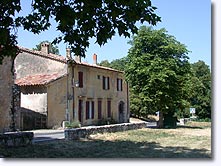 This tiny village of 11 inhabitants is a true haven of fresh air and calm, surrounded by forests of gigantic oaks.
On several different occasions Verignon has been chosen by movie directors as the setting for their films.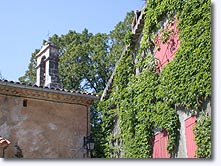 Unfortunately for the last few years, the military camp of Canjuers has taken over most of the land.
Access to the camp and parking there are forbidden.






What to see:
Ruins of the medieval castle which was abandonned in the 18th c. due to lack of water.


Leisure activities:
Walks in the oak forests : in 30 minutes you can visit Chapel Notre Dame de Liesse (991m. alt.)
and across the way is Chapel St. Priest (1,066m. alt.).
At the top of these trails are fabulous views.


Accommodation:

See Bauduen (14 km).