'; //-->
Ampus
The Var Departement - Population : 957 inh.



15 km from Draguignan via the D955 heading for Castellane and then the D49. 25 km from the sea and 25 km from Sainte Croix Lake.


This peaceful 10th century village perched at 600 m above sea level is set in a beautiful natural environment consisting of wooded hills, rivers and gorges.
This typical Provençal settlement has preserved many Roman and medieval remains.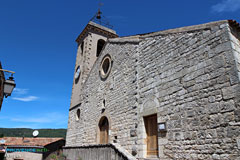 You will love to walk along the narrow streets that wind around in circles, enabling you to discover its houses grouped around the church of Saint Michel.
You will come across beautiful fountains in charming little shady squares, and pass underneath 11th century vaulted porches and passageways. Altogether this picturesque little village has truly authentic charm.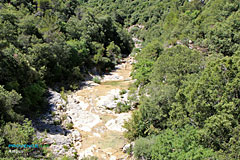 There are some fine walks to enjoy near Ampus, in the Nartuby Gorge where you will get a magnificent view from Raton bridge.
Ampus created an interesting stroll along a circuit of the water, Fontigon canal, which played a key role in the village for five centuries.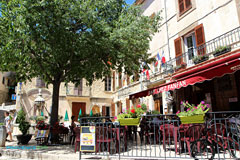 The chapel of Notre Dame de Speluque is a listed historical monument and is certainly worth a detour. You will discover it in a rural, poetic and charming setting.
Dating back to the tenth century, it is being restored and still hosts a nun who now lives there permanently.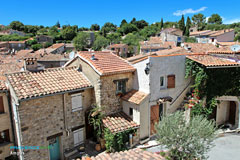 Ampus will delight connoisseurs of good local produce: olives, truffles, mushrooms, sheep, goat's cheese, lavender honey, etc.
Ampus is truly paradise on earth for people who like an easygoing lifestyle...






What to see:
Historical, prehistoric and geological remains to visit around.
Chapel of Notre Dame de Speluque X° century.


Leisure activities:
Excursions to the waterfalls and the canyons of the Nartuby.


Accommodation:

Bed and breakfast.
Holiday rentals.
Restaurants.


Neighbouring towns and villages:
Tourtour (8 km), Villecroze (14 km), Draguignan (15km) and Aups (18km).