Rians
Discover the small village of Rians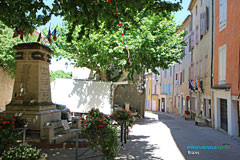 At 335 m, altitude, Rians is a large village situated between the areas of Ste Baume, Aix en Provence, and Sainte Victoire. Built in a spiraling manner around its bell tower, and having a rich historical legacy, Rians is a joy to history and archeology enthusiasts.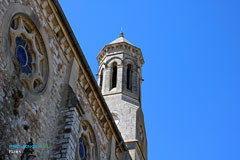 In exploring the city you will find lovely fountains and some ancient houses of the bourgeois. The main livelihood of Rians is its agriculture and most recently the local wine producers earned the right to the label their wine "Coteaux d'Aix" much to the pride ot the community.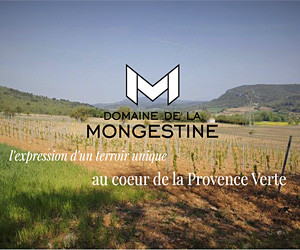 If you're interested in winegrowing and tasting, come and find out about the methods and stages involved in making organic wine, from tending the vines, to winemaking techniques depending on the purpose, to discovering the different grape varieties at Domaine de la Mongestine, just outside Rians.
What to see
Roman hill forts.Roman villa (archeological digs on presently).
Clock tower (12th c.).
St. Jean port. Ramparts.
15th. granary transformed into a tourist office.
Notre Dame de Nazareth church.
St. Jacques Hospice (a stop of the Compostelle pilgrims).
St. Esteve chapel (12th c.).
St. Pierre chapel (Templars).
Domaine de la Mongestine (winetasting and tour)
Leisure activities
Open air swimming pool.
Tennis. Mountain biking.
Guided hikes.
Summer entertainment and festivals.
Accomodations
Hotels.
Restaurants.
Bed and breakfast.
Holiday rentals. Gites.
Campsite.