'; //-->
Sollies-Pont
Departement of Var - Population : 12,000 inh. - Surface: 1,773 ha.



12km. north of Toulon, take route N97.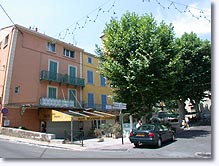 Amidst olive groves, vineyards and flowers, Sollies-Pont sets on the river Gapeau.

Its surrounding plains are irrigated by several canals which favors the production ot fruit, vegetables and flowers, all of top quality.

Sollies-Pont is one of three Sollies (sun in Provençal). One kilometer away is Sollies-Toucas and two kilometers away you will find Sollies-Ville.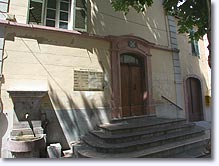 You can stroll about or rest in the shaded square or drink water from the beautiful fountains.

This is a lovely village, typical of Provence.

While walking in the park you will discover the superb 16th c. castle and its small lake.




What to see:
The village square. St. Jean the Baptist Church.
Château Madeleine.


Leisure activities:
Cyclo-tourism.


Accommodation:
Hotel. Restaurants.
Bed and breakfast.
Holiday rentals.


Neighbouring towns and villages:
La Farlede (5 km), La Crau (6 km), Belgentier (7 km) and Cuers (7 km).