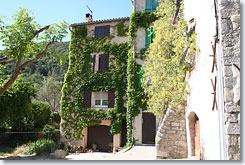 Meounes is pleasantly situated in green surroundings, in the midst of fields, cherry orchards and Provençal hills. Its livelihood comes mostly from tourism due to its nice environment and relatively cool air..

10 fountains flow constantly one of which is classified. Some of the things to discover are the Hotel de Ville, built in the 1900's, and a 17th c, oil mill that has been transformed into a restaurant.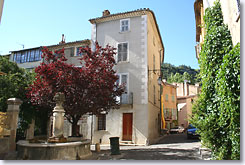 There is also the church (1540) and its steeple with a hexagonal cupola.

A few kilometers from here, in a clearing in the middle of the forest, is the abbey Chartreuse de Montrieux. Monks have been living there since the 12th century.