'; //-->
La Verdière
The Var Departement - Population : 1,697 inh.



27 km. north of St. Maximin by route D560 to Brue Auriac, then take D35 to Varages and then route D554. 20 km from Quinson and 26 km from Aups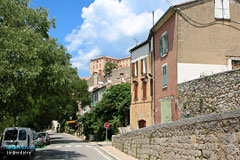 This picturesque village of Haut Var is built on a little hill around a 10th c. seignorial castle.
The visit of La Verdiere will make you discover tall old houses from the XVI and XVIIth centuries, beautiful fountains, and narrow and winding alleys which are organized around the castle.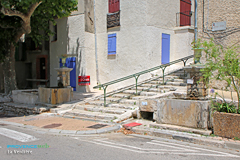 At the top of the village, you will see the parish church of the Assumption located next to the castle and its vast park.
The Chateau de la Verdiere is private property. It is the largest private castle in Provence. Listed as a Historic Monument in its entirety, it was completely renovated in 2003 by the current owner.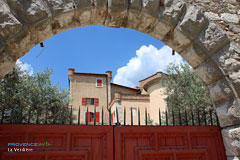 After 5 years of work, the castle has regained some of its former splendor and is now open to visitors in the summer.
The castle belonged to the Castellane family for more than 800 years, it was a powerful medieval fortress. The castle then passes to the Forbin family in the XVII ° then becomes a superb aristocratic residence after important works in XVIII °.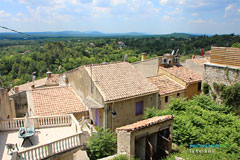 The La Verdiere castle as some of the most beautiful plasterwork decorations in Provence. During your visit, you will be able to discover the art of living of the time through the rows of furnished ceremonial salons.
The guided tour of the castle by a lecturer takes place in the summer every afternoon (except Monday) it is also possible to visit the castle at night by candlelight and cocktail on Friday evening.






What to see:
The Chateau de la Verdiere.
Chapelle St. Roch (15th c.).
Aqueduct.
Hameau (hamlet) de la Mourotte.
Hiking: GR99 to the Gorges du Verdon for good walke


Leisure activities:
Hiking: GR99 and mountain biking.
Tennis. Swimming pool.


Accommodation:

Holiday rentals.
Gites.
Bed and breakfast.
Campsite.


Neighbouring towns and villages:
Varages (6 km), Saint Julien le Montagnier (8 km), Ginasservis (11 km) and Montmeyan (13 km).