Ollières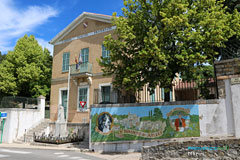 Located 50 km from
Marseille
and 50 km from
Toulon
, his little village has made itself quite well known because of its dog show. This show is the biggest in the region.
It is an old village snuggled around the castle. While strolling about one can admire the castle ramparts, the old gates and the town oven.
The following areas are all pleasant places to explore: rue Basse, rue du Cercle, Place du Marranier, Placette del'Ormeau, Place de L'Eglise, Boulevard de l'Aire.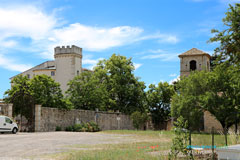 If you look up, you will see a beautiful bell-tower above the church which will even give you the exact tim.
The narrow cobble-stoned streets of Ollieres are bordered by historic houses that have been tastefully renovated. Most are built from stone, giving a particular charm to this pretty, peaceful village.
What to see
St. Anne Church (classified).
The old rectory.
The medieval castle.
Accomodations