'; //-->
Pontevès
The Var Departement - Population : 799 inh.



Take route D60 on D560 which links Barjols to Cotignac.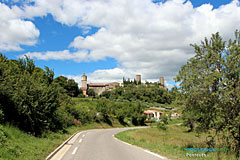 Two steps away from Barjols, this nice village which overlooks vast plains, is situated far from the main tourist beats, so crowded in summer.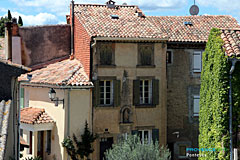 The village has preserved some old houses from the 16 °, 17 ° and 18 ° centuries as well as the vestiges of a feudal castle from which one can have a wide panorama on the plain.


Lovely walks in the area will make your visit to Ponteves well worth it, especially Petit Bessillon ( the summet is 663m. south of the village) which is surrounded by forests, and the tower of St. Martin (3km. south of the village).






What to see:
15th c. eglise St Gervais.
17th c. octagonal tower. Oil mill.


Leisure activities:
Walks and excursions in the area.


Accommodation:

Hotel.
Bed and breakfast.
Holiday rentals.


Neighbouring towns and villages:
Tavernes (9 km), Brue Auriac (14 km) and Fox Amphoux (13 km).